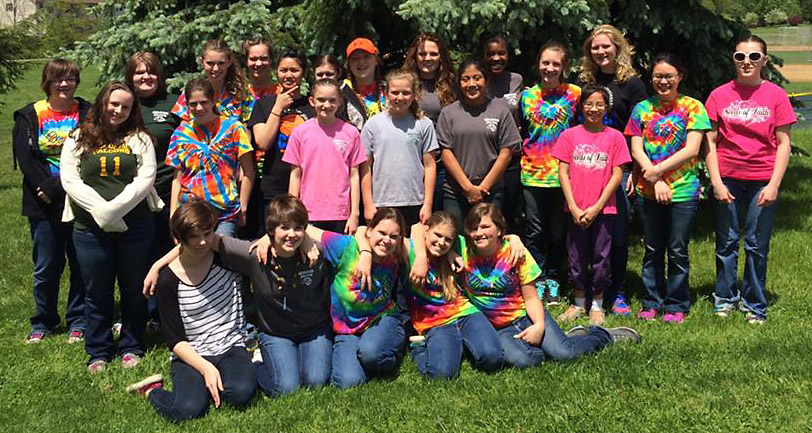 Seeds of Faith Christian Academy is committed to providing students with an outstanding education while wholly integrating Scripture into the curriculum.  At SFCA, children learn love for God and others, Biblical truths, and critical life skills in a fun, edifying, nurturing and safe environment.  It is our goal that your children will learn to view themselves as vital members of the Body of Christ.
I.  About SFCA
Vision Statement:
To plant seeds of Christian faith in each student so that he/she will graduate with a heart for God and be prepared to serve Him in every area in life.
Matthew 13:31 "The kingdom of heaven is like a mustard see…Though it is the smallest of all your seeds, yet when it grows, it is the largest of garden plants and becomes a tree…"
Mission Statement:
Our primary mission is to glorify God in all that we say and do.  We will partner with family and church to instill HIGH standards of excellence for the students in all areas of their lives; academically as well as spiritually, socially, and physically.  We will prepare students to serve Jesus Christ as Lord.  It is our privilege to help each student discover his/her spiritual gifts and help him/her prosper with those gifts. 
Jeremiah 29:11 "For I know the plans I have for you, declares the Lord, plans to prosper you and not to harm you, plans to give you hope and a future."
Philosophy of Christian Education
Christian Alignment Policy
Location
Statement of Faith
Core Values/Expected School Wide Learning Outcomes
Administration & Faculty
Governance
Affiliation:
SFCA is a member of the Association of Christian Schools International (ACSI), which provides services for implementing school excellence as well as resources specifically geared toward the unique needs of children.
II. Admissions
201 Admission Policy
201.1 Financial Aid & Tuition Assistance
201.2  Tuition Payment
201.3  Provisional Enrollment
Admission Process
III.  Policies and Procedures
General Rules of Conduct
202 Attendance Policy
(Early Dismissal and Late Arrival/Tardiness)
(Education Tour/Mission Trip Request Form)
(Vacation Request Form)
205 Use of Medication
205.1 Procedures and Requirements
205.2 Medication Form
207 Class Rank Policy
208 Promotion Retention Policy
Requirements for Passing a Course
209 Student Records Policy
210 Graduation Requirements
211 Discipline Policy
211.1 Weapons
212 Dress and Grooming (NEW 2017-2018 SY)
212.1 General Guidelines for Dress and Grooming (NEW 2017 -2018 SY)
Physical Education Dress
Arrival and Dismissal Information
Policy on Lice
Electronic Device Policy